With great teamwork comes great responsibility!
When our group constellation, Team InnoPatient, was announced, we all had a lot of questions and wondered why the BioMedical Design program had placed us together, but it turned out that they had seen something in our group dynamic that we hadn't. Since all three of us had been used to working independently in previous work, we naturally spent some time finding each other and learning how we could make the best use of each others' resources.
Our group process has really been characterized by giving each other space, and listening to each other. This led us to have a group dynamic where we worked together on every task for a long time. We kind of had a fear of missing out on some of the learnings. We finally addressed this at one of our monthly ambition meetings and decided that we should try to assign areas of responsibility. Even though we all strongly agreed this was the best strategy, it was kind of hard for us to adapt, however in the end we did manage to assign areas of responsibility.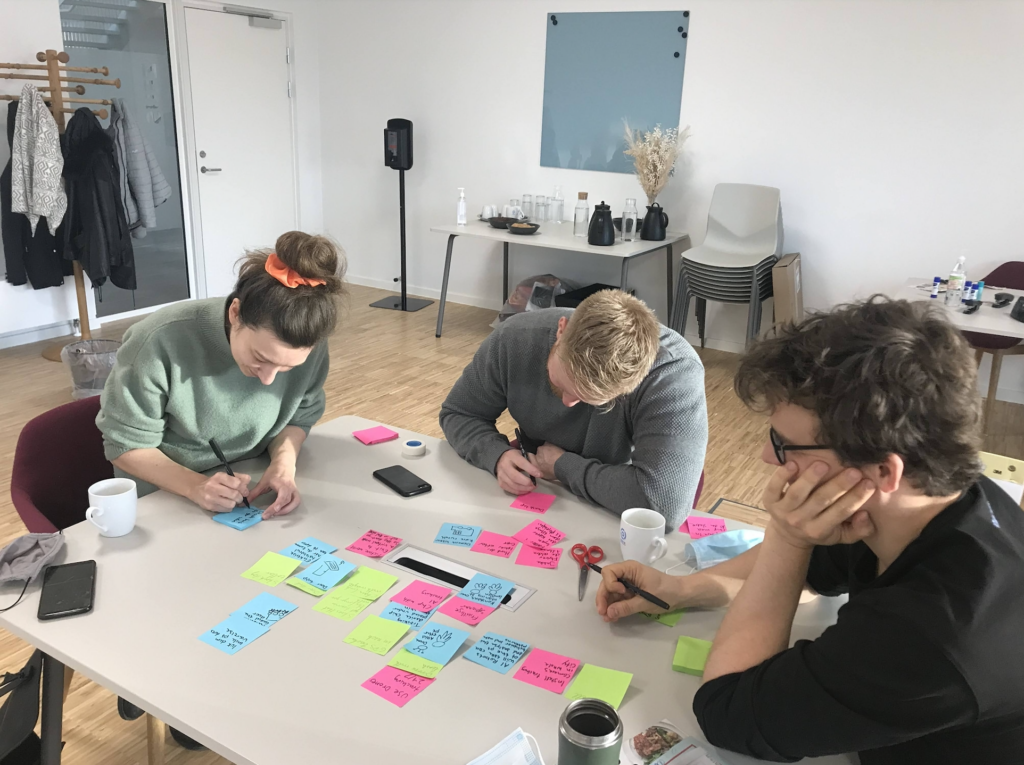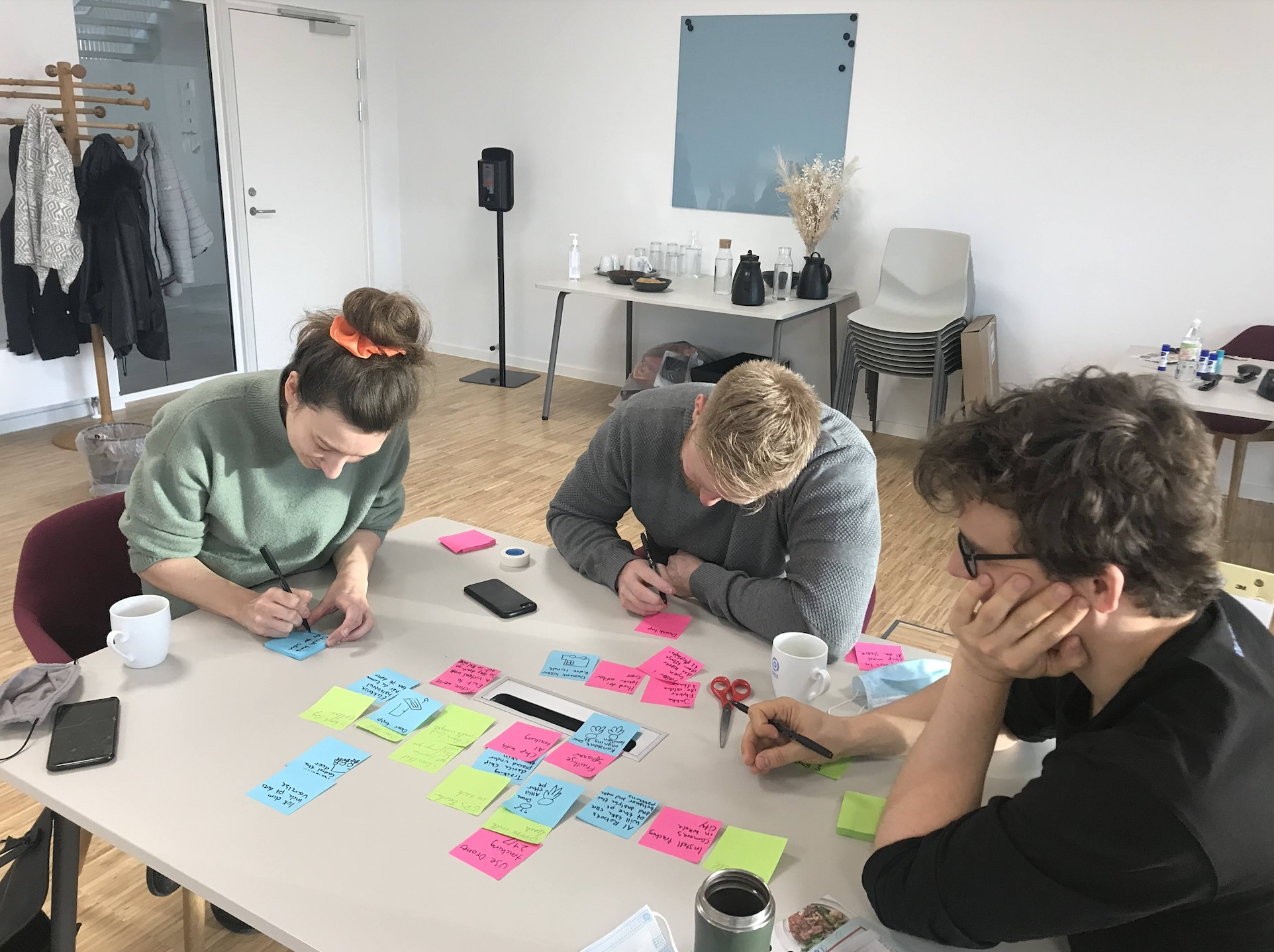 It has definitely been a great experience to have an interdisciplinary team. We really do bring something different to the table and it has been interesting to have talks within the team where we have been able to see the subject from each others' point of views. We would definitely recommend all teams to prioritize interdisciplinary aspect when working in groups.
Go on a road trip you want – get out of the building you must
One of the key learnings from the BioMedical Design program is definitely how much you gain from getting out of the building and talking to people.
We of course visited the hospital many times, since they are our key stakeholders, but as the project matured, we found out that we needed more knowledge on how to work with sound, which was a big part of creating our proof of concept. In a post on LinkedIn we got in contact with SoundHub and suddenly found ourselves on our way to Struer. At SoundHub they were really helpful, they spent most of the day together with us, gave us great input about sound, dB, testing and some do's and don'ts for our prototype. Even after our visit they were also helpful with advice if we got stuck.
A key takeaway for us has been that in general most of the times when we reached out to people, they were more than happy to help or guide us in a direction.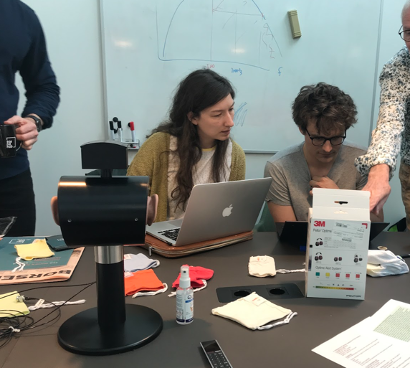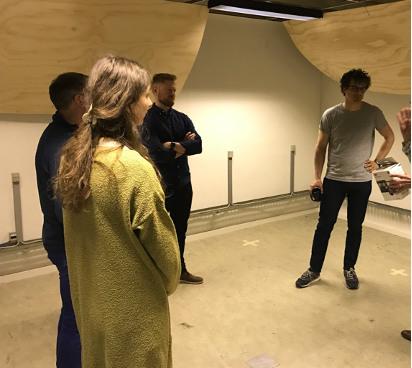 The process of working on a solution
Exploring the solution was a long and iterative process with a lot of ideation sessions with different external actors and stakeholders. We started the process with both physical and online ideation sessions, where we invited relevant professionals from the group's network for "quick and dirty" ideation sessions. From the sessions, we brought the best ideas out to healthcare professionals at Aalborg Hospital to get feedback on what they thought would best fit into their practice. From this, one final idea for a solution was selected to work further on.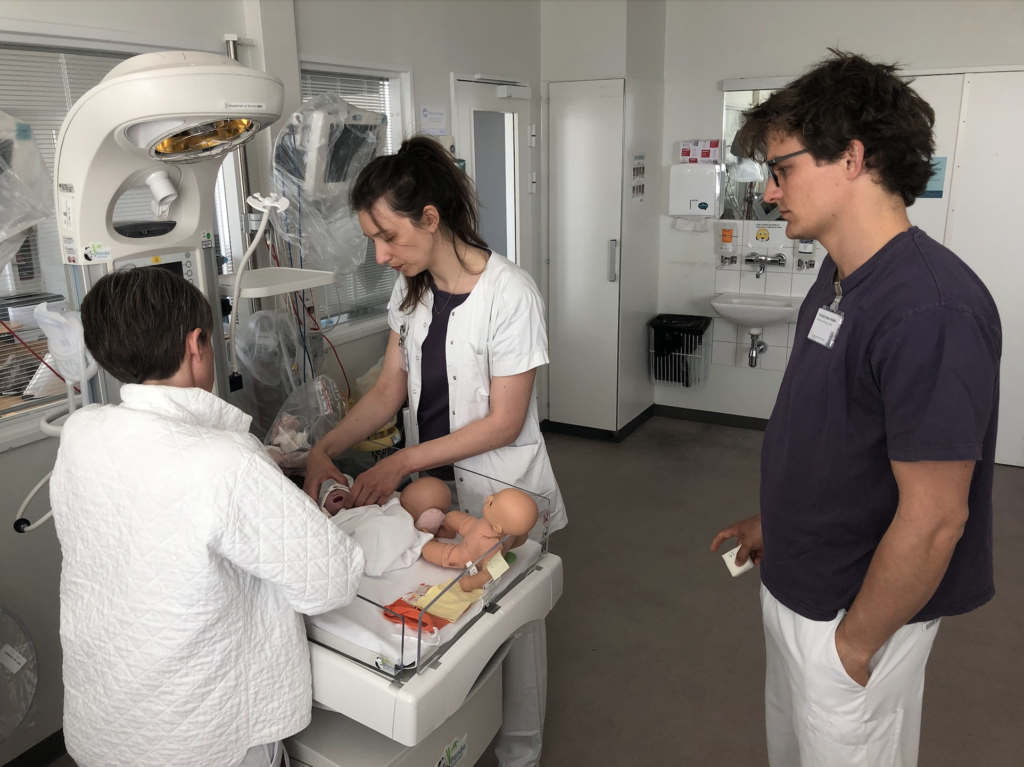 In the group, we worked internally on prototypes with experiments on how the solution should both look-like and work-like. In this phase, we had a lot of hands-on experience with sewing, molding our own test materials, 3D modeling, and sound testing with different materials. In an iterative process, we received feedback from health professionals and sound experts on the further development of the look, shape, and function of the solution.
One of the things that our group, in particular, learned was that when you get that occasional concern from stakeholders or bad comments, it doesn't mean that everything is lost or you didn't do well. It just means that you need to correct your direction and take their concerns into your design of the solution.
Ups and downs
We encountered a lack of willingness to pay for our solution, even though it was a well documented problem that needed a solution. The lack of willingness to pay zapped some of the group's spirit and we uncovered some of the other needs we had observed, but decided to return to the neonatal need and soldiered on as we believed, we were in the right to fight for the silent patient's sleep and well-being.
What is our current situation?
We have currently given the knowledge and rights to the BioMedical Design program, who will hopefully be able to find others who want to complete the project.