Improved rounds with structured communication
What does it mean to both health professionals and the treatment of patients when doctors and nurses cannot consequently communicate about patients before and after their rounds?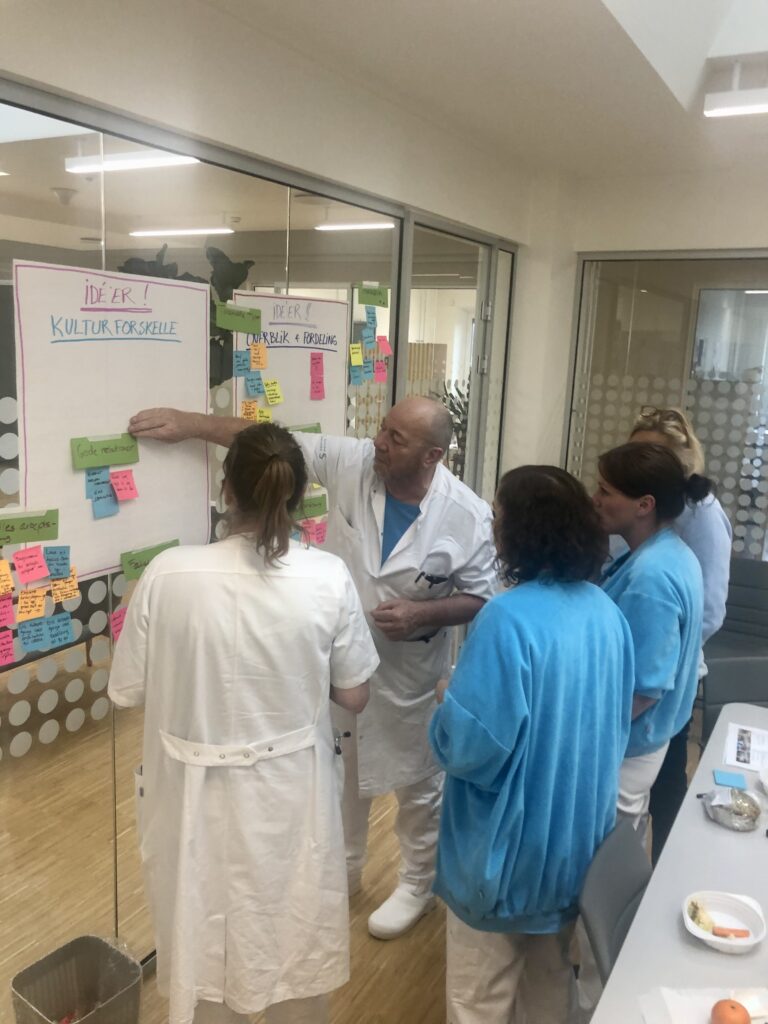 In the gastro ward at Nykøbing Falster hospital the nurses and doctors rarely have time to do the rounds together. That means that they have a big challenge ensuring that the right information is communicated in an efficient manner.
In the autumn of 2021, our Open Innovation Officer Lone Stagsted Sillesen headed an accelerated innovation project with a group of clinicians from the department. The focus of the project was to develop and test a solution with structured communication in connection with the rounds.
The solution turned out to be very successful and has improved the work environment for all. Indications also show that it seems to have a positive effect on the patient flow.
Danish version below