Improved rounds with structured communication
What does it mean to both health professionals and the treatment of patients when doctors and nurses don't consequently communicate about patients before and after their rounds?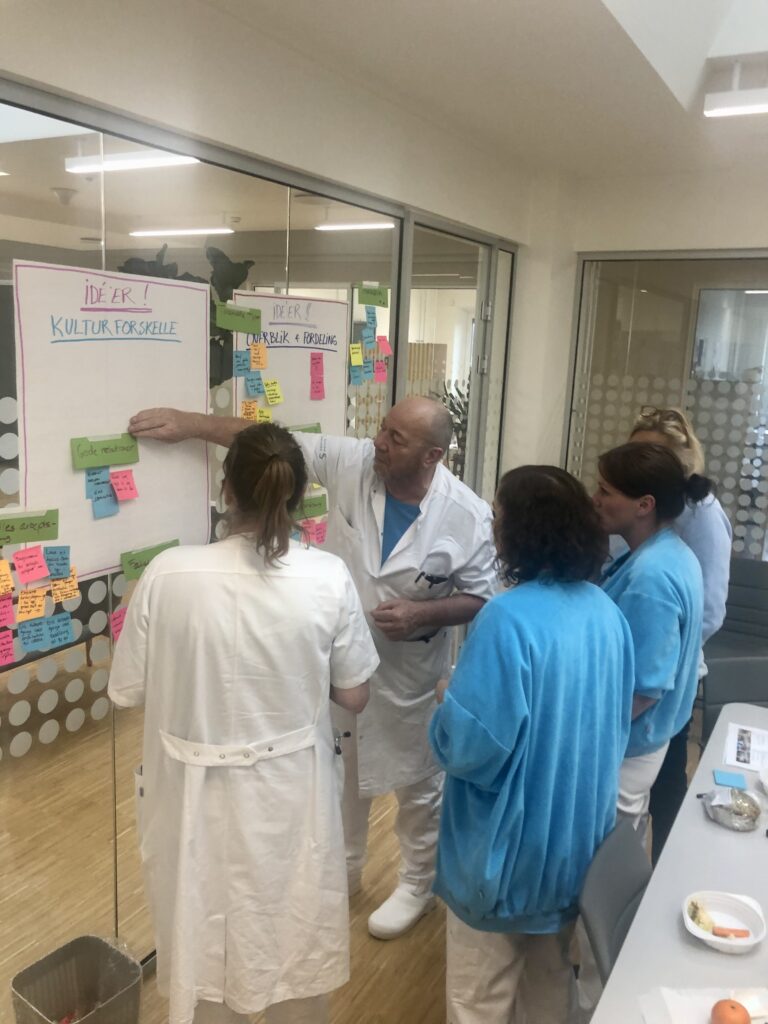 Room for improvement
It can be quite a challenge to share information about patients among staff during a busy day at the hospital.
A group of fellows from the BioMedical Design Novo Nordisk Foundation Fellowship Programme observed lack of communication among clinicians during their clinical immersion at the department of Hepatology and Gastroenterology at Nykøbing Falster Hospital in southern Denmark.
They saw a possibility for improvement that could be an improvement-project locally at the department.
Open Innovation Officer Lone Stagsted Sillesen from BioMedical Design facilitates local improvement projects which are collaborations between the hospital departments and the fellowship programme. In the case of Nykøbing Falster Hospital, Lone helped facilitate an innovation process with a project group from staff. With the link below you can see how their solution to the problem was implemented in the department and how they experienced the outcome.
The project ran from the fall 2021 and was completed by end of January 2022
Danish version below