Becoming a health-innovation team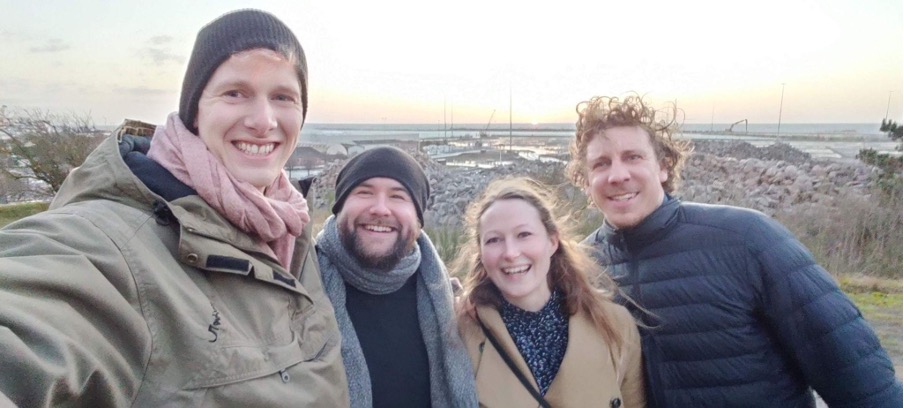 As the philosophy of the BMD Programme is the interdisciplinary teamwork that allows for both a 360 degree look of a clinical need as well as a qualified evaluation of solutions, we were a bit concerned about the overlapping backgrounds of our team members and which competences we would be missing to bring real improvements to healthcare. Nonetheless, we quickly realised that the interpersonal relationships and the distribution of various roles and responsibilities was a much stronger driver for group success than the experiences we each brought with us.
A little more than a month after forming our group, a large task was approaching. We had to do a pitch on the needs and solutions we were working on to gain feedback from the BMD staff and advisors. At this point we were still working on four different needs and we had the opportunity to go to Aalborg to explore one of them in detail. We put ourselves in the position of the patients by participating as test persons in a trial, working to improve the diagnosis of opportunistic infections in the lungs.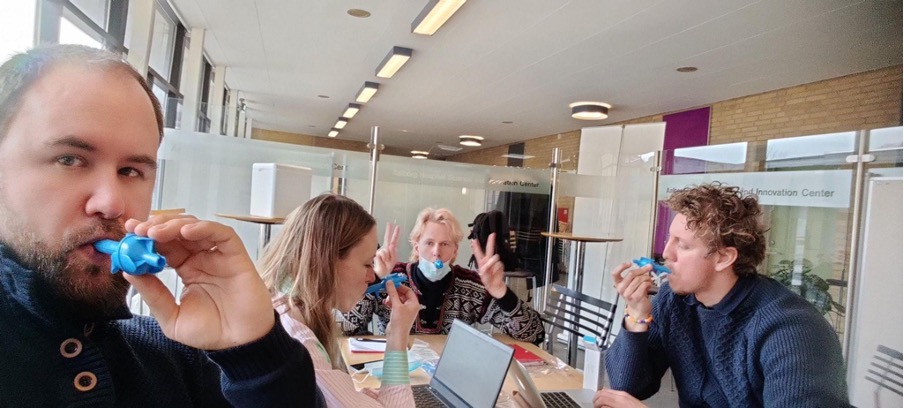 Participating in the test took a lot of time and although it meant we had little time to do the presentation, we learned how valuable it was to really engage in the needs we worked on. We realised that we were a strong team with great executive skills that could quite quickly do a high quality presentation and allow time for other tasks. Our personal and professional competences complement each other really well and from this point on we knew that team Phoenix were going to go far.
Too many needs, too many solutions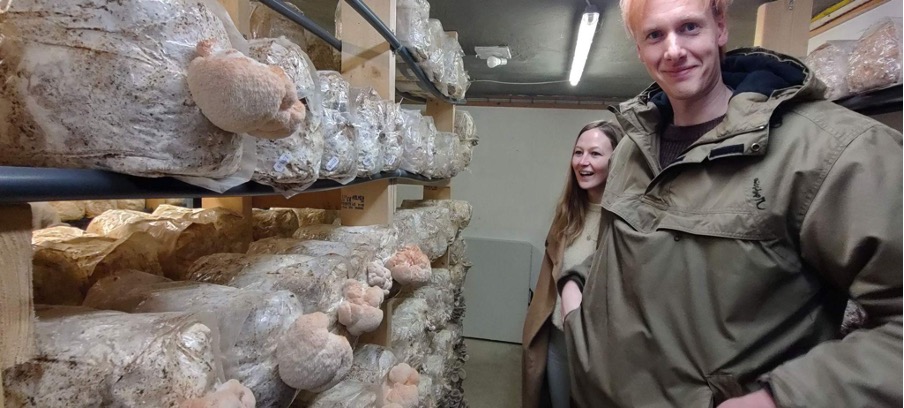 Initially, we worked on four different needs, all in different clinical fields. This was a bit complicated, as we all were so eager to learn and wanted to participate in meetings, ideation sessions and take on even more clinical validation to better qualify the most promising solution. We liked bringing our different competencies into play, but also found it difficult to balance the deep immersion that you need in a specific area to develop promising solutions with keeping all four needs open and trying to weigh them against each other. Therefore, we finally chose to focus solely on one concept. And funny enough, it was probably the concept we all had the best gut-feeling about all along.
Focus, get out and accelerate
Focusing on our favourite solution, we really professionalised our team. It was around this time that we also took on specific responsibility areas and were able to accelerate our journey. In the process we have been in contact with researchers and key opinion leaders in Denmark, UK, US and Australia, we have visited multiple departments to gain direct user-feedback, and examined the procurement and manufacturing pathways, as well as investigated relevant investors and advisors, that are essential for bringing our product to market.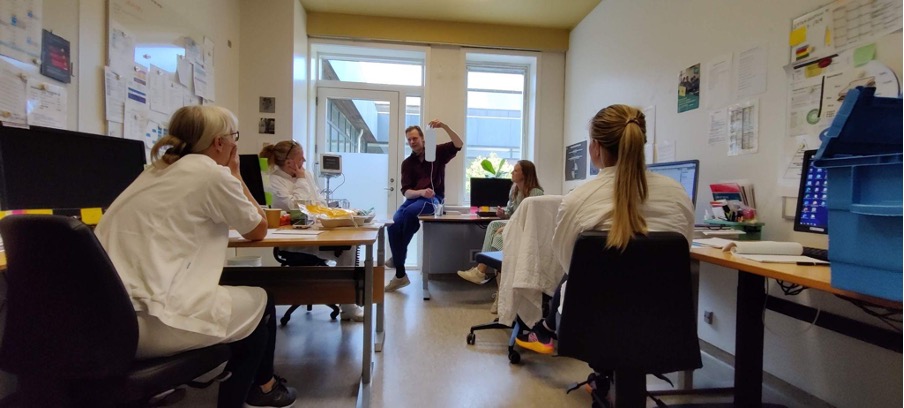 The greatest gain, besides founding the team, is getting to know the rest of the fantastic 21/22 BMD cohort.
BMD is more than just an exceptional postgraduate programme. It is an amazing chance to create new strong bonds with likeminded people in a crazy inspiring environment. Participating in the BMD programme really has been an outstanding experience for the four of us. Following the programme, Rasmus will start a new position as an innovation consultant at Rigshospitalet and Mette will start her medical specialisation. Tore and Marcus will devote full time to our project and have support from Rasmus and Mette, who will participate part-time. We are so excited about the journey that we take on together and feel so fortunate to have spent 10 months of personal and professional development with our fantastic co-fellows.