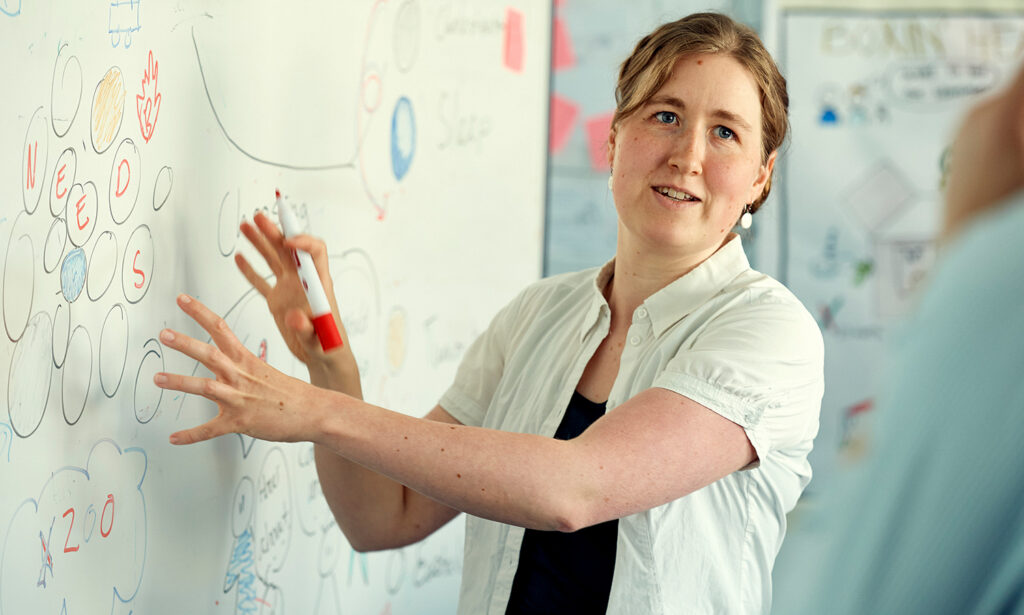 We empower and launch healthcare inventors
BioMedical Design Novo Nordisk Foundation Fellowship Programme is a 10-months full-time post graduate education. We engage and inspire skilled and talented professionals with a prior background in medicine, engineering, business, IT, design or alike to create value for future healthcare.
The Fellowship Programme is run as a cooperation by Aarhus University and University of Copenhagen and is sponsored by the Novo Nordisk Foundation.
BioMedical Design was an instrumental stepping stone for my career in scientific and medical innovation. Not only did the program offer a first-hand introduction to the need-driven innovation process, it also allowed me to identify my individual interests and strengths as part of an interdisciplinary team.

Chantelle Dana Driever

Project manager & business developer, Idéklinikken, Alumnus
We give you the tools
The BioMedical Design Fellowship Programme leads you through a well proven process by experienced professionals – either from our teaching team or external specialists.
You end up being able to identify important health care needs, invent novel health technologies and implement them into patient care.